| | |
| --- | --- |
| Section: Wanted to Sell | Type: Motorcycle |
| Year (or range of years): 99 | Model: Road King Classic |
| Color: Black | Miles: 5k |
| Condition: Showroom | Asking price (or range): 17,900 |
Description: This picture is without the detachable Back Rest and Windshield that are
included with the bike.

The Bike has the following extras on it, I've tried to make it look "clean" without going overboard:

Chrome Front Fork Sliders
Chrome Beer Cans (upper Fork covers)
Polished Front Brake Rotors
Chrome Rotor Bolt kit
Chrome Passing Lamp trim ring kit
Chrome Nacelle trim ring kit
Chrome Fork lock trim ring and cover kit
Chrome Upper Dash bolt
Chrome Lower Dash bolt kit with HD insert
Custom Chrome "Bobbed" rear frame kit
Custom Chrome Lay down License plate kit
"Detachable" mounting kits
Detachable chrome sissy bar
Leather mid size back rest pad
Leather HD Guard Bag(left side)

The bike is really nice. Motor is completely stock and runs perfect.

I live in Ridgecrest California, it's about an hour North of Lancaster near where Hwy. 14 and 395 intersect. The bike was bought new at HD of Lancaster last January and is still under warranty.

Feel free to call with any questions or if you'd like to come see the bike, I can give you directions.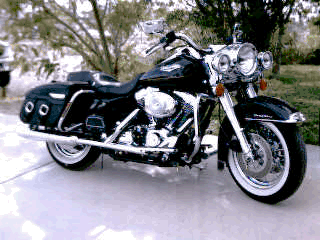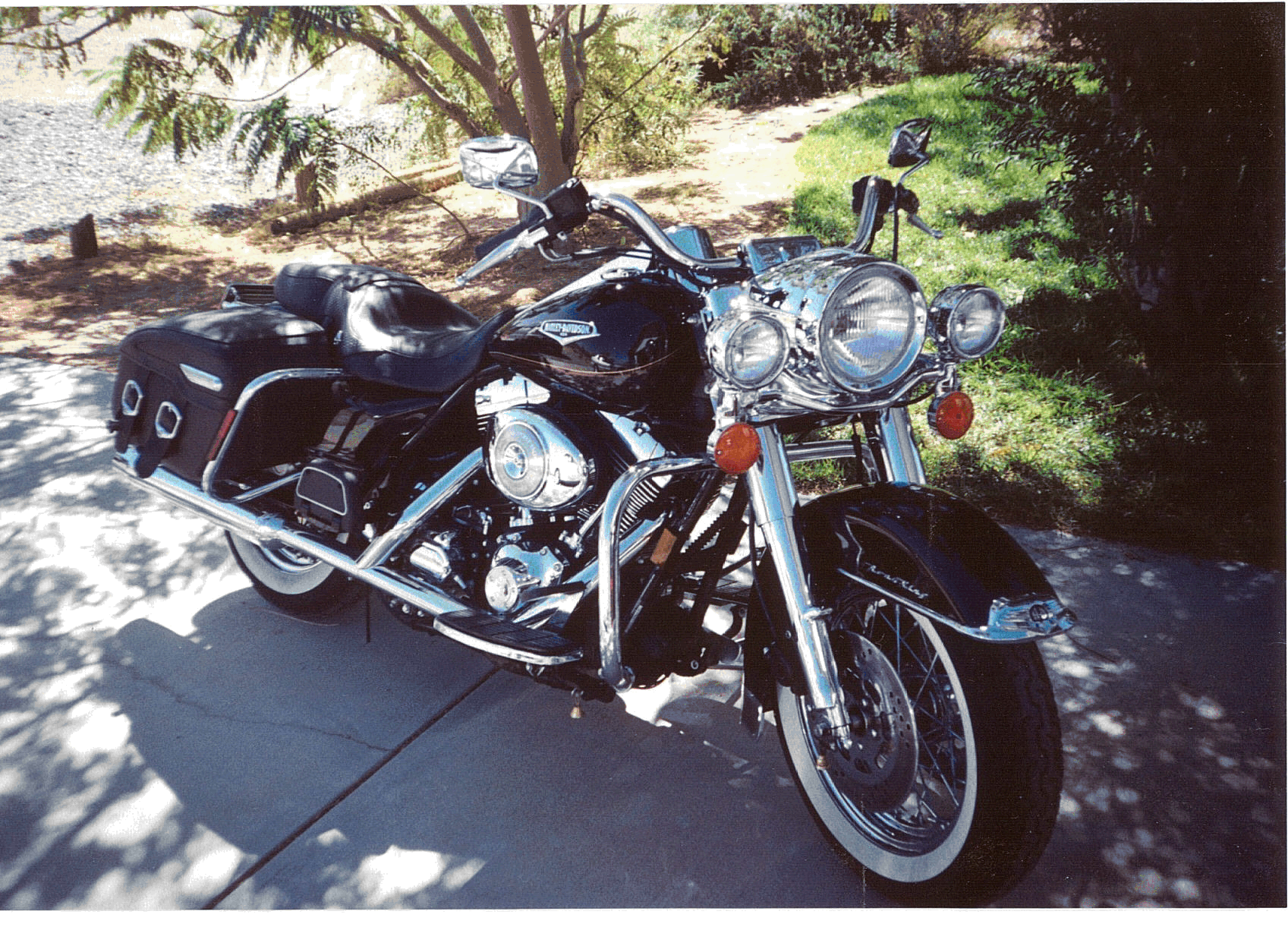 | | |
| --- | --- |
| Contact: Chris Dysart | Email: chutist@ridgenet.net |
| Phone Number(Optional): 760-384-3732 | Hours to contact: |